Kate Kligman is a generalist software engineer with an interest in everything. Some of her projects are listed below, and you can read more about her background here.
---
Tomorrow • April 2015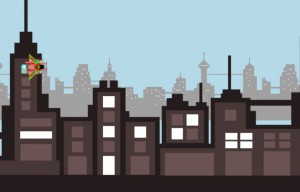 An endless scroller created for Ludum Dare #32.
---
Wave Pong • March 2015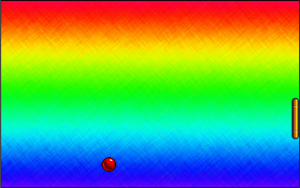 A hands-free pong game created for Mini Ludum Dare #58.
---
Tiny's Adventure in TV Land • December 2014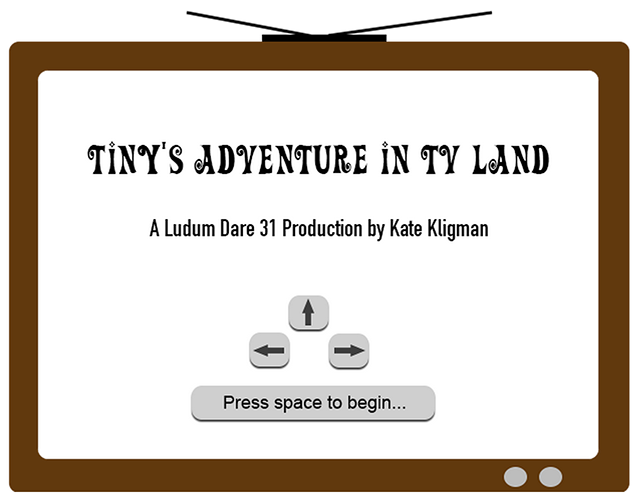 A tiny adventure game created for Ludum Dare #31.
---
SWARM • August 2014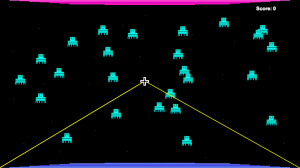 A retro space shooter created for Ludum Dare #30.
---
Shadowgate • June – August, 2014


Kate provided additional quality assurance and proofreading for the game's initial release.
---
KRAKEN • April 2014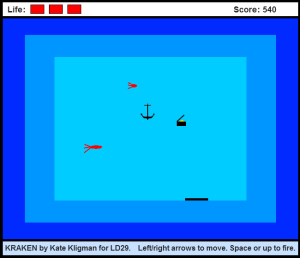 An original Atari homage game created for Ludum Dare #29.
---
Speedrun • August 2013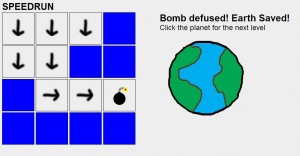 Kate's first game jam entry! Created for Ludum Dare #27.  Playable link coming soon.
---
Software Development Consulting • 2009 – 2013
Kate previously developed software and services under contract for website front and back-end projects, tools for operations, automation, mobile software, analytics, plugins, apps, and interactive widgets for advertising platforms with PHP, Python, Java and JavaScript. Kate retired from consulting in 2013 to focus on full-time software development positions.
---
Website Development for Agencies • 2003 – 2007
Kate previously worked for agencies to develop websites for their clients. A portfolio of her older work is available here.
---
Bladeworks Gaming Network • 2003 – 2006

Kate co-founded an online lightsaber dueling network for the Jedi Outcast and Jedi Academy game series. Game modifications were written in C++ and the Bladeworks server was written in Python, with a PostgreSQL back-end database.