I lived in Florida for many years and I used to watch the space shuttle launches from my backyard. My house in Largo wasn't comparable to the Kennedy Space Center but it was fun watching the orange trails and seeing the space program first hand.
A couple of weeks ago I spotted a plane flying into the sunset with an orange trail: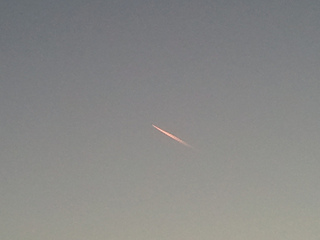 I miss NASA's space shuttle program.